So You Want to Know About Bitcoin - Step 3 - How to Spend It
We've already covered how to get yourself some bitcoin in Step 1 and Step 2 of this blog series, so the next step is how to spend it! The ecosystem for Bitcoin payments have been growing and everyday new opportunities arise to spend it on a day-to-day basis. We've compiled a list of some of the best ways for you to spend your digital currency that we think provide a pretty good reason to try bitcoin!
Small transfers
One of the biggest strengths of Bitcoin is its ability to transfer very small amounts to anywhere in the world, instantaneously- something that is simply impossible with the traditional banking system.
Donate to a charity
How many of you would donate a couple of dollars to charity right now if you could do it in under a minute, and not have to get out your debit card and fill in all your details?
Worldaid and TheWaterProject are two great charities that accept bitcoin, and don't require a load of details from you.
Tip someone a beer
Changetip is an online tipping platform that is integrated into social media sites and allows you to tip other users with a simple comment on whatever they've posted. This could be for a funny comment, great video or anything else that you deem tip-worthy! Changetip also provides the option to give "monikers" which are essentially labels for different sized tips. For example, a tip comment might say "Great video! Here's a beer via @changetip!" The system would then send the creator of the video $3.50!
Larger purchases
20%+ off anything at Amazon
There are plenty of people who are willing to buy bitcoin at a large premium if they can don't have to do it through a regulated exchange. Purse.io takes advantage of this by providing a website that matches individuals who are looking to buy bitcoin with individuals who are happy to sell bitcoin in return for Amazon products. In its "Name Your Discount" section, it is not uncommon to see users getting discounts of over 20%! So bear that in mind the next time you're making a purchase!
20 % off Starbucks
One of my personal favourites that I use regularly is FoldApp. Their web-based app allows customers to buy Starbucks gift cards with bitcoin and then generates a barcode that can be scanned at the till to pay. Not only is it nice to be able to buy your coffee with bitcoin, but doing so with FoldApp gets you 20% off!
Pizza
Everybody loves pizza, especially when it's delivered right to your door. So why not go through PizzaForCoins, where you can now order from Dominos, Papa John's or Pizza Hut with bitcoin!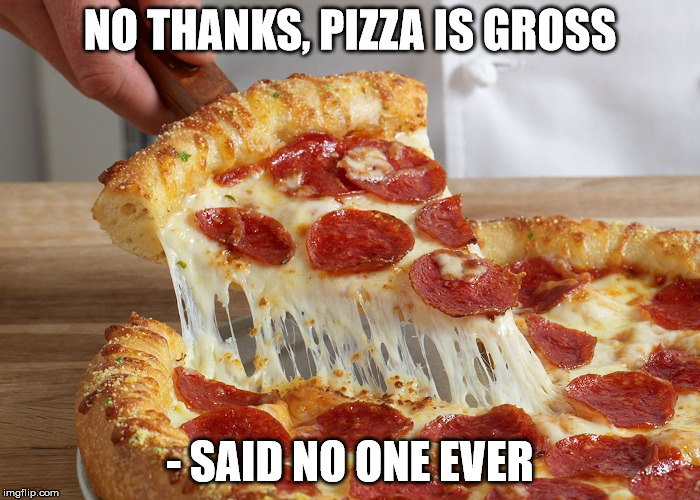 5% off Electronics
DutyFreeDigital, formerly CoinsForTech, is an online marketplace that sells a whole range of electrical goods at a 5% discount if paying with bitcoin! Furthermore, they offer free shipping on orders over $99 to most major countries.
iTunes, Xbox Live, Adidas and many more retailers
Many people say you can't buy anything with bitcoin, but Gyft, eGifter and Gift Off actually make spending bitcoin possible in hundreds of retail stores. These three companies all provide a way to buy retail gift cards with bitcoin. Between them they offer hundreds of different gift cards from well-known retailers that are redeemable online or in-store. Gyft and eGifter both focus on American stores and offer reward schemes for purchases made through them. Gift Off is based in the UK and doesn't offer rewards, however it takes zero commission.
Travelling
If you fancy going on holiday and paying it with bitcoin, there are a number of options available to you. Travelforcoins is a company that lets you book your flights or hotel and pay with bitcoin. They then pay for the service using regular currency, so almost any hotel or flight in the world is available! Similarly, the US version of Expedia's website allows users to pay by bitcoin, as does CheapAir who provide flights. Once you're there, you can then use Coinmap (see below) to see if there are any local businesses that take bitcoin too!
CoinMap
If you're looking for somewhere local to you that accepts bitcoin, check out Coinmap. It provides a map of almost 7000 businesses (at the time of writing) across the world who accept bitcoin as a method of payment. Whether you're in San Francisco or Isfahan, Iran, there is usually somewhere nearby that will take your bitcoin!
Luxury Purchases
Ok so these may not be how you're going to spend your bitcoin every day, but it's always fun to see how the super bitcoin-wealthy can spend their money!
BitPremier
Whether you want to buy a luxury beachfront villa in Antigua, a miniature submarine or some Fine Art, BitPremier has a wide range of pretty cool things that you can buy with bitcoin!
Virgin Galactic
If, by any chance, you have $200,000 worth of bitcoin, then why not go ahead and buy yourself a trip to space with Virign? Richard Branson has publicly spoken about his belief in Bitcoin and as such is happy to take your bitcoin for his space flight.
---
As always, for quick news about Bitspark, check out our several social media outlets: Bitspark's Twitter, Bitspark's Facebook, Bitspark's LinkedIn or Bitspark's Google+.