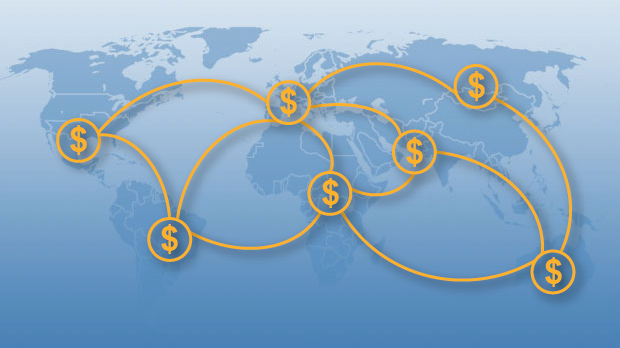 Its been a while since our last update but things have been busy behind the scenes here at the Bitspark office so it's high time for a look at what we have planned for the next few months and beyond into 2017.
Bitspark Remittance
The main focus for us has been in refining some of the behind the scenes processes for Bitspark website users with a particular focus on our business customers.
We have recently enabled referrals for level 3 account users (soon to be working for all account levels).
This enables level 3 account holders to earn 25% of the commission of any other referred Bitspark Level 3 account user (set in the 'Shop Commission' field on your Profile page) for 6 months, providing a sizeable and reliable revenue stream. Revenue is paid directly to the referrers Bitspark account.
Completed changes to our API for calculation of rates with separate endpoints for calculating fees vs rates for various last mile distribution channels.
In some countries when sending money it is common to only quote 'How much you want to send' whereas in others it is common to quote 'How much you want to receive'. Calculations for both are now supported in our API enabling you to get more accurate transaction totals from our API directly rather than needing to recalculate it on the client side. This change will be making its way to the website soon.
In 2017 we have a few priorities in the short term including:
Simplifying the accounts levels system.
Better support and interoperability between the app and the website for topups.
Rolling out 'Receive Money' functionality for all users (currently it is enabled on a case by case basis).
New destinations and cash out methods between agents on Bitspark. In the next few months we will be adding two way flows in some West African countries and also new options SE Asia.
Our key goal however this year is the rollout of functionality so money transfer agents can operate without a bank account in any currency in the world should they choose to which we will be discussing more about at a future date.
'De-Risking' by banks of the money transfer industry is a huge problem globally where banks are simply shutting down bank accounts and long standing relationships with money transfer operators because they do not want to risk dealing with regulatory repercussions should anything go wrong. MTOs often need several 'backup' bank accounts should this happen at short notice and often they are faced with no other alternative but to close their business- a sad situation which is through no fault of their own. We saw plenty of discussion on this topic when we attended the International Money Transfer Conference in Miami last year. We see a clear opportunity here to relieve money transfer operators of these burdens and offer a better alternative through the use of Blockchain technology and cryptocurrencies.
Mobile App
Our initial beta testing of Sendy continues with us incorporating some feedback from our testing into some recent releases. Functionality to enable anyone to be a topup agent through the app will be released soon and some UI changes to make the on-boarding process simpler. In many places in the world the 'Agents' are often mobile and therefore require the ability to be able to topup clients money via a mobile device on location rather than at a bricks and mortar shop, these changes will help facilitate that further.
Additionally, in the latter half of 2017 we hope to be unveiling plans for some value added services through Sendy.
Bitspark
Having recently completed the Sixthirty Accelerator in US we met many new contacts and signed some new clients as a result, the fruits of that will be arriving over the next few months in the form of new destinations for you to send to and receive money form. 2017 for us is focused on growing the network of money transfer agents connected to Bitspark and removing the barriers associated with many last mile transactions. As always you can keep posted here or on our social channels for updates.
The Bitspark Team.